25th China (Guangzhou) International Food processing, Packaging Machinery and Ancillary Equipment Exhibition 2016 Hot Investment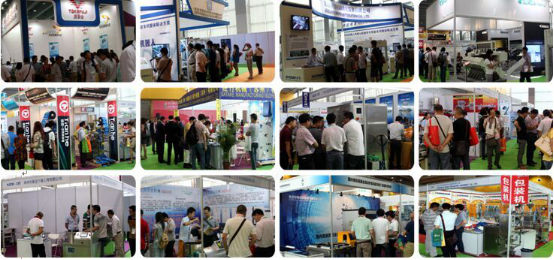 By China Food and Packaging Machinery Industry Association, China Food Industry Association and China Agricultural Economic Development Association jointly organized and sponsored by Guangzhou Yifan Exhibition Service Co., Ltd." 25th China (Guangzhou) International Food Processing, Packaging Machinery and Ancillary Equipment Expo 2016 ", as the largest of its kind in South China, the most popular and best food machinery industry event, after the 24th session of precipitation, gaining momentum, will be on June 29, 2016 - July 1, at the international import and export commodities fair exhibition hall in Guangzhou grand open its curtain.

China (Guangzhou) international food processing, packaging machinery and ancillary equipment exhibition 2016 make full use of professional exhibition and the integration of trade show model, together with the industry's well-known food processing, packaging machinery and ancillary equipment manufacturers, distributors, agents and equipment suppliers, the organizers will also be set up to hold many lectures about purchasing meetings, seminars, technical seminar, academic exchanges, and new technology products launches and industry innovation enterprise selection and a series of concurrent event, the contents include the food machinery forefront technologies, industry investment and market trends, technical seminars, from the development trend of food machine vision, upgrading robot development prospect in food processing and packaging machinery in china's several major problems Summit Forum and the new conference, to the packaging material quality and food safety issues, food machinery knowledge property protection and food machinery standard in line with international standards technology lectures and seminars, to the long-awaited 2016 Guangzhou international food machinery industry innovation enterprise conference and awards ceremony. Aims to create efficiency for food machinery enterprise production and marketing platform, forums and discussion platform and the field demonstration platform for food machinery enterprise comprehensive exhibition and trade stage, to show the latest food machinery products and technologies, and to jointly discusses on the latest research achievements of enterprise and product technology, highlighting the intelligent manufacturing and innovation ability of the enterprise concerned at the same time, so as to make the enterprises of food processing, packaging machinery and ancillary equipment enterprises to build a Guangzhou and even the country leading professional food machinery industry exhibition, and strive to run out of preparation for the whole year 's full of passion, wonderful Feast can be required to convey the theme of sublime feast can play the most incisive, let all guests presents the will we Yifan Exhibition Service Co. Ltd., to experience the feeling of Guests feel at home.