IHE China will introduce a series reports of "Approaching Association". The purpose is to meet the experts face-to-face, to explore first-hand information, to find industrial new highlights, and to point out the latest marketing trend.
Recently, the IHE China team has visited Guangzhou Chain Operations Association. The team interviewed Ms. Zhao and Ms. Liu, the Deputy Secretary General of the association, which focused on precisely exploring market channel in South China. The interview provided a resource-exchange platform between chain supermarkets, department stores, drugstores and exhibitors of IHE China.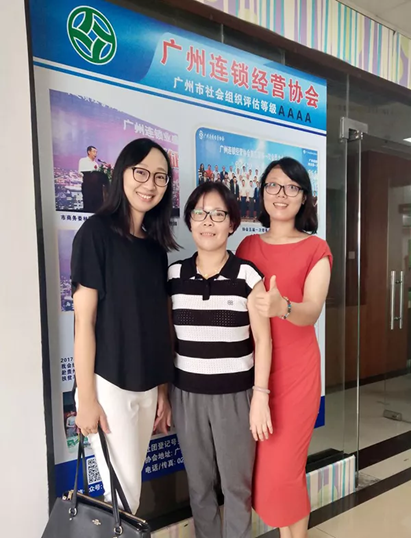 "Chain Supermarkets pay close attention to purchasing new healthy food from Asia and Europe.
Domestic distributors would be introduced by Association Members and assisting exhibitors to expand sales channels.
Association Members was satisfied with the on-site Business matching meeting, and multiple products appeared at the show."
In-depth interview, keep ahead of consumer demand from high-end purchaser
IHE China: After the meeting on IHE China 2018, any feedbacks from members?
Ms. Zhao: Members was satisfied with the on-site matching meeting and they found out a lot of novel products from the exhibition. Chain supermarkets and Caterings are mainly seeking healthy food and the products which will attract consumer. For the next exhibition, they are expecting there would be exhibited more healthy products.
IHE China: When it comes to the purchasing direction, would the chain supermarkets purchase products from any specific countries?
Ms. Zhao: Chain supermarkets' purchasing covers domestic and overseas markets. Besides domestic products, the imported health food from Asian countries, such as Japan, Korea, Singapore, Thailand, etc. Because members are assuring that high-quality products and the standard of food safety. What's more, some of high-end chain supermarkets, for example, Guangzhou Friendship Group would specifically purchase products from Europe. There are European healthy food exhibiting areas at their supermarkets.
IHE China: Are there any suggestions given by chain supermarkets to exhibitors?
Ms. Zhao: Actually, chain supermarkets would introduce domestic distributors to manufacturers if they would like to purchase the product. This is a one type of expanding sales channels for exhibitors. Both association and the exhibition organizer provide a communication platform to association members and current exhibitors. It looks like arranging a "blind date" to both side. Exhibitors or purchasers should be expected to meet more new friends on site.
On the other hand, it is important for exhibitors to express their products' sales highlights briefly to attract buyers' attention. For chain supermarkets, local agents and distributors are the main purchasing channel. At the show, they will communicate with exhibitors with only 15-20 minutes. Therefore, it is better for exhibitors to express briefly and bring some samples for a more intuitional understanding of their products.
The Association will come to IHE China 2019 with over 100 buyers.
Guangzhou Chain Operations Association has been cooperating with IHE China for many years. Excellent member enterprises of association are organized to visit and purchase at the exhibition. Most of exhibitors expressed that they have met target customers at the exhibition and establish the cooperation intention, which reaches their expected effect.
Ms. Zhao said that the association will organize a group of over 200 purchasers to visit IHE China 2019.
Business matching meeting
In the Business matchmaking of IHE China 2018, a VIP purchasing group of more than 100 people arrived with strong purchasing desire who had attended the matching meeting with exhibitors onsite.
Grasping opportunities in China!
The 28th IHE China is devoted to organizing a lot of large-scale business matchmaking meeting such as drug stores session, chain supermarkets/ e-commerce session, agents / distributors session, hotels session. The purpose of providing a platform of one-to-one matching is building strong business relationships and exploring more opportunities to both buyers and exhibitors. For more information, please contact us:
Interested in Exhibiting, please contact:
Ms. XIE (Kimy): 86-20-29191521
Kimy.Xie@informa.com
Interested in Visiting, please contact:
Ms. HUANG (Flower): +86-20-29191515
Flower.Huang@informa.com