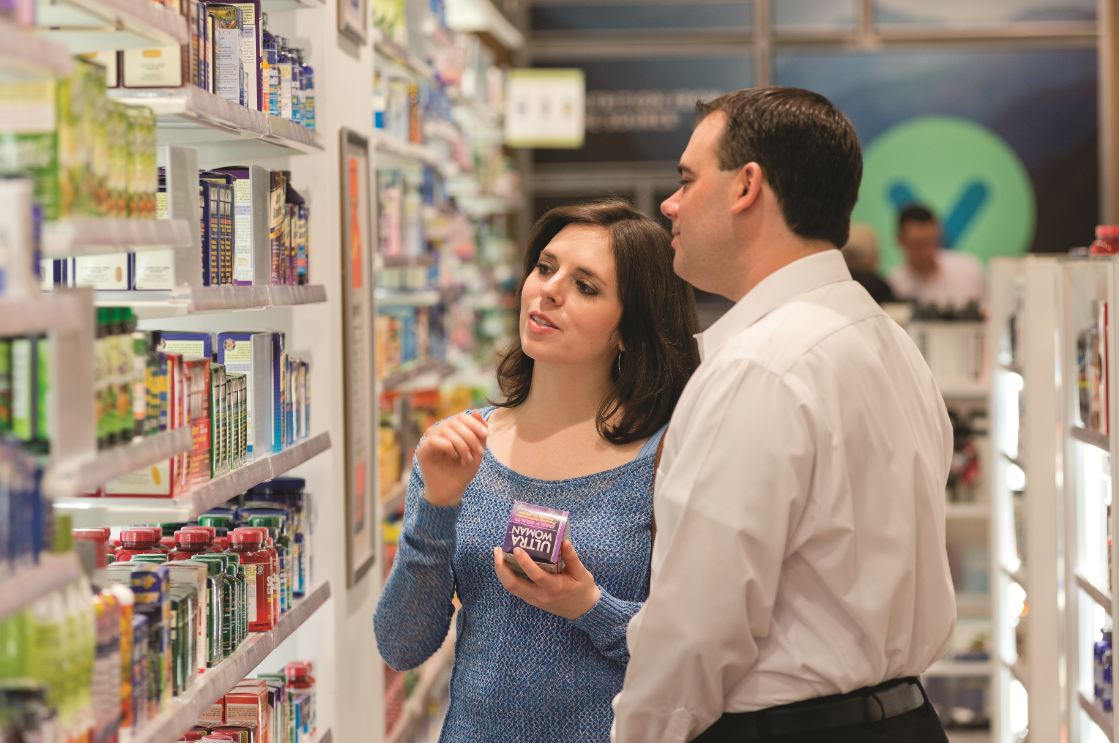 A sales assistant helps a female consumer in a Vitamin World shop in New York city. [Photo provided to chinadaily.com.cn]
Vitamin World, the United States-based manufacturer of health products, plans to further tap into Chinese markets by expanding e-commerce platforms, introducing new products and deploying more resources into research and development to maintain robust growth.
The New York-headquartered company announced earlier this week in Boston a new joint antioxidant research initiative with Beth Israel Deaconess Medical Center - a teaching hospital affiliated with Harvard Medical School.
The company said one of the reasons behind this collaboration is growing demand for health products in China as the country has rapidly emerged as a key market for Vitamin World and its strategy for continued global expansion.
The project with BIDMC will focus on further exploring the nutritional and health benefits of the Acai berry, a grape-like fruit native to the rainforests of South America which is known for its high antioxidant levels, vitamins, minerals and amino acids.
Frank Conley, CEO of Vitamin World, said supported both by government policies and booming domestic consumption, the Chinese market for vitamins, minerals, herbs and supplements, is projected to be worth 180 billion yuan by 2020 and surpass the US as the world's largest market in the future.
Vitamin World currently operates a vast network of retail locations and continues to deepen its presence on multiple digital and e-commerce platforms in the US.
"As we push ahead with our globalization strategy, we look forward to taking this hugely successful omni-channel approach to serving customers all over the world, particularly in China where the health and wellness market is soon expected to rival that of the US," he said.
Eager to enhance its earning ability, Vitamin World entered the Chinese market via e-commerce in October, and the brand now plans to expand further through offline channels in 2019.
"Chinese consumers' awareness of the benefits of nutritional supplements has risen dramatically, creating a huge growth opportunity for global players, from both traditional and cross-border online platforms," said Zhang Yuxin, a professor at the School of Public Health, China Medical University, Shenyang, Liaoning province.